Ken Lavelle, MD
Medical Director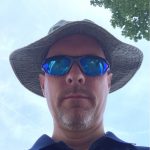 Kenneth G. Lavelle, MD, FACEP, FF/NREMT-P, is Clinical Instructor of Emergency Medicine at Jefferson Medical College, Philadelphia, and Attending Physician at CapitalHealth, Trenton, N.J. He was previously an attending physician at Albert Einstein Medical Center, and previously spent 14 years working as a firefighter and EMS provider.
Ruth E. Borgen, MD, FAAP
Medical Advisory Board Member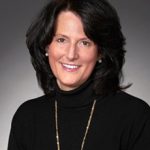 Dr. Ruth E. Borgen is the Medical Director for PM Pediatrics of Clifton, where she oversees all medical operations for the practice. Prior to joining PM Pediatrics, she helped create the Pediatric Emergency Medicine Department at Hackensack University Medical Center in New Jersey, where she served as Medical Director for 18 years. Dr. Borgen is board certified in both Pediatric Emergency Medicine and Pediatrics. She completed her pediatric residency training at North Shore University Hospital on Long Island and served as Chief Resident at the Children's Hospital in New Orleans. Dr. Borgen earned her medical degree at Mount Sinai School of Medicine and her undergraduate degree from Yeshiva University/Stern College in New York City.
Josef Schenker, MD, EMT-P, FACEP, FAEMS, MBA
Medical Advisory Board Member
Dr. Schenker began work as an EMT in NYC in 1990, working both as a volunteer and for the NYC 911 system. He spent 1 year living in Israel working as a medic for the national ambulance service. Dr Schenker became a medic in 1995 and worked both 911 and transport EMS services. He attended medical school at Loyola University Chicago – Stritch School of Medicine, and worked with Loyola Lifestar air ambulance. Dr Schenker completed residency at New York Methodist hospital followed by an EMS Fellowship at FDNY. Currently, Dr. Schenker is the Chairman of the NYC Regional Medical Advisory Committee and Medical Director of the Largest Proprietary ambulance service in New York State. Dr. Schenker is board certified in both Emergency Medicine and Emergency Medical Services, and sits on the ABEM EMS Scoring standards committee.
Joshua  Schwarzbaum, MD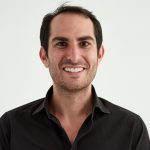 Dr. Joshua Schwarzbaum is an emergency medicine physician in White Plains, New York and is affiliated with multiple hospitals in the area, including St. Barnabas Hospital and NYC Health and Hospitals-Jacobi.