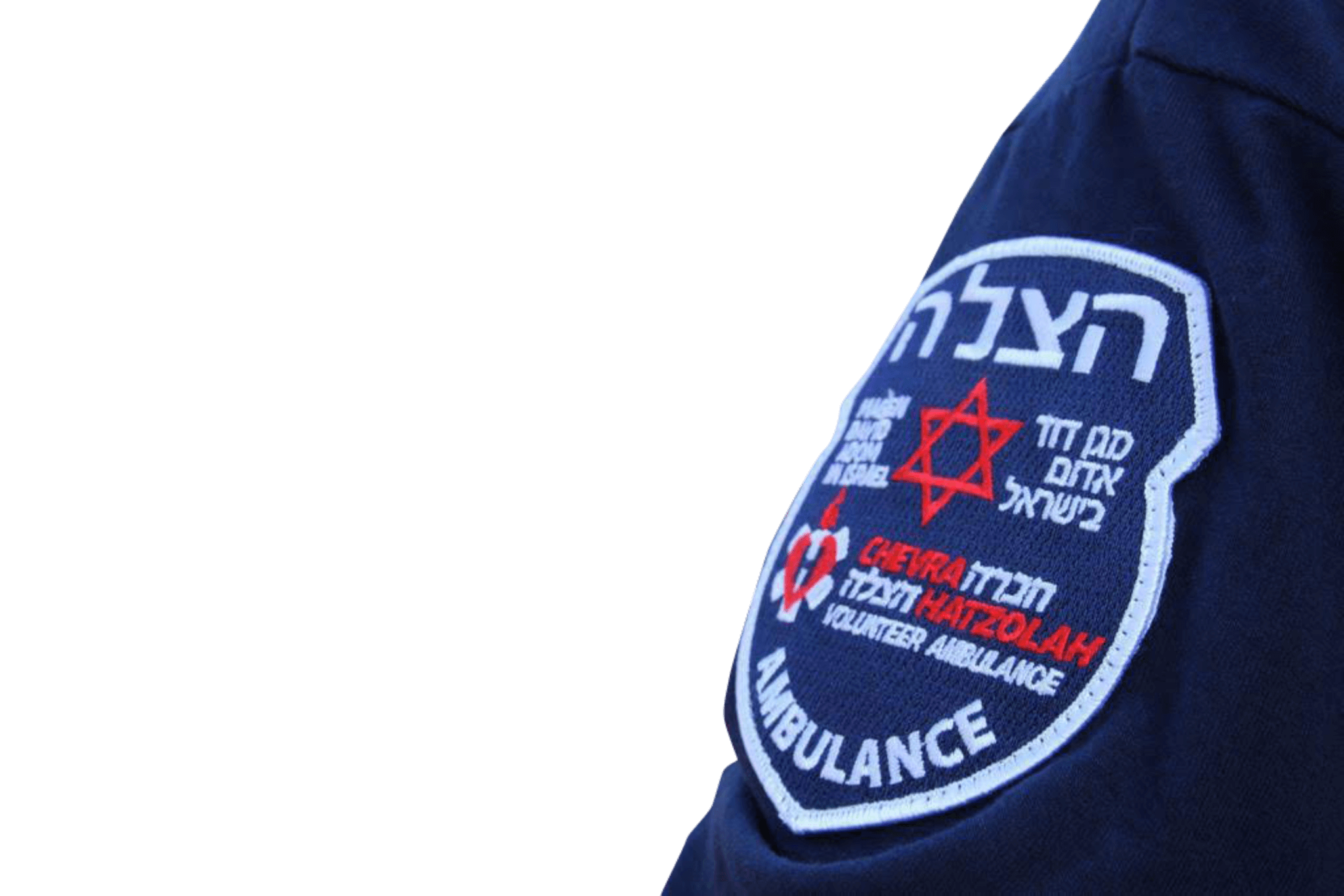 Chevra Hatzalah (Hebrew for rescue), is the largest volunteer Emergency Medical Services (EMS) agencies in the United States with over 1,800 volunteer EMTs, 200 paramedics and close to 100 ambulances spread throughout the New York Metropolitan area. Hatzalah's dispatch center, the only non-governmental dispatch center in the United States with the rights and capabilities to obtain blocked caller ID information (similar to some 911 call centers) receives and dispatches close to 75,000 calls annually, which averages out to about one call every seven minutes 24/7/365. Hatzalah's response strategy focuses on dispatching the closest responders to the patient's side from widely dispersed and fully equipped EMTs, paramedics, and physicians.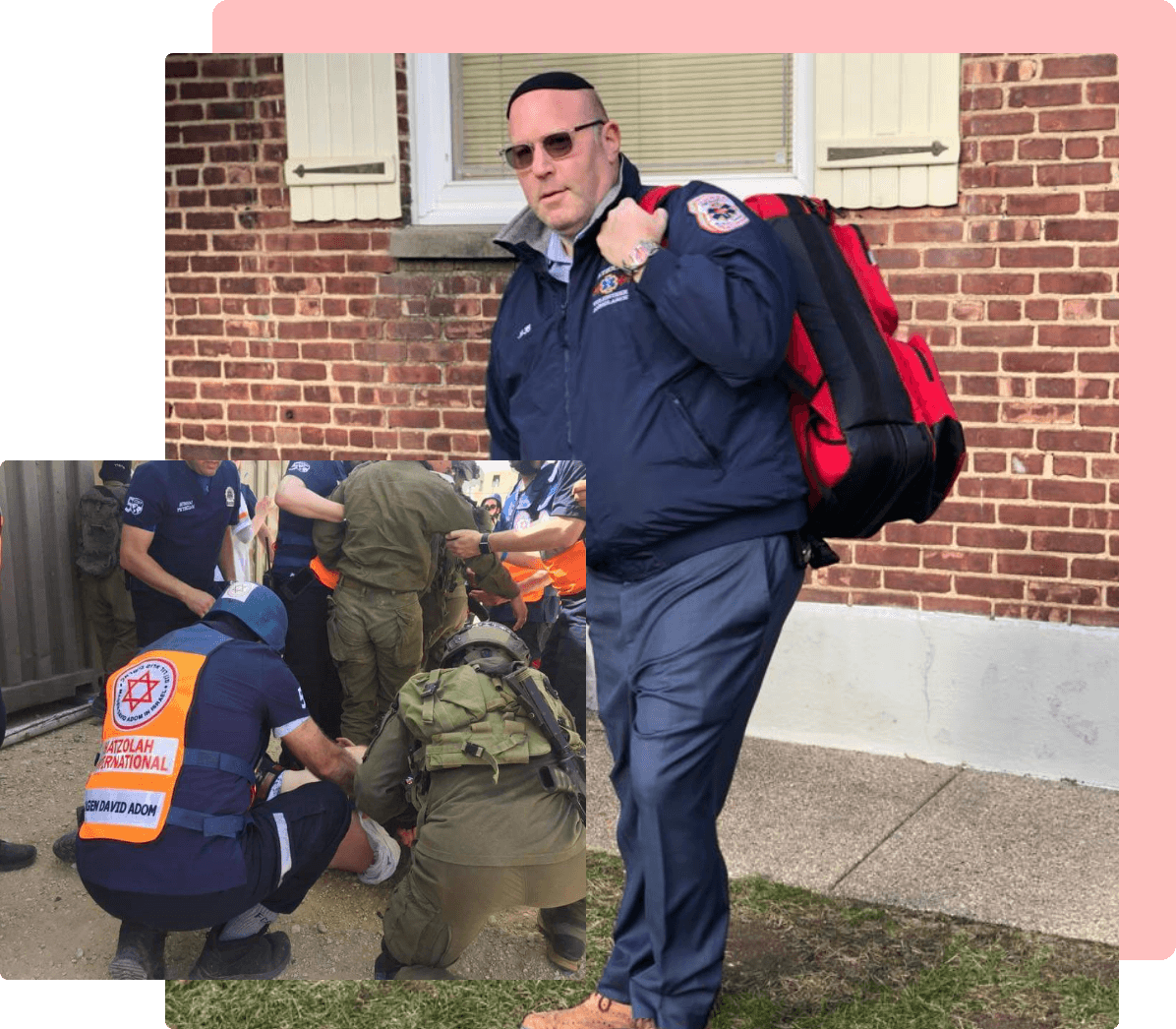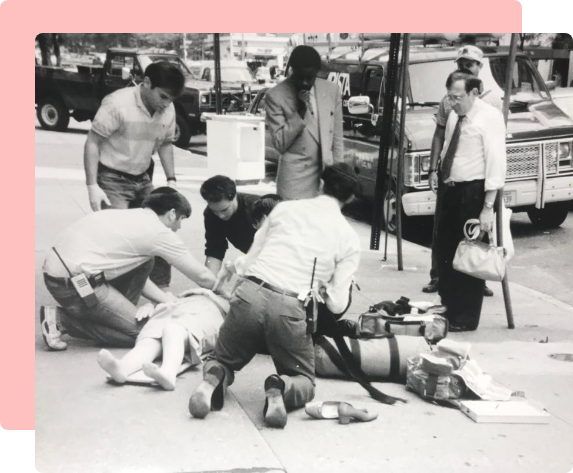 Hatzalah was founded in Brooklyn, New York in 1965. It began when a prominent member of the Jewish community had a heart attack and died while waiting for an ambulance to arrive. In response to this tragedy, community members came together and started a volunteer Emergency Medical response service, which they named Hatzalah (alternatively spelled Hatzolah). Today, Hatzalah is the largest volunteer EMS service in the world with operations in 16 countries amongst them, countless US Jewish communities including more than a dozen in New Jersey.
The team spearheading Bergen Hatzalah has a combined near century of Hatzalah and EMS experience. They've all lived in Bergen County for more than 20 years and have witnessed the need to bring Hatzalah's life-saving services to their communities.
The individuals who join Hatzalah are screened to assure they are respected members of the community. After being chosen, they are put through a thorough training program that includes EMT courses, practical training on ambulances and responding to emergency calls, as well as equipment-specific training for the gear they carry. In order to serve the community, all members must be certified as EMTs or licensed as physicians.
They make a commitment to devote dozens, if not hundreds, of hours over the course of a year to respond to calls for help. And they do so on a volunteer basis, without any thought of payment.
One of the reasons Hatzalah is able to respond to emergencies so quickly (2-4 minutes from when the caller finishes dialing the hotline phone number) is the fact that the responders live and work in our community, and respond directly from home, work, shul, the grocery store and more. This enables the dedicated members of Hatzalah to reach any point in the community within moments of the call for help being transmitted to them by our state-of-the-art dispatch center.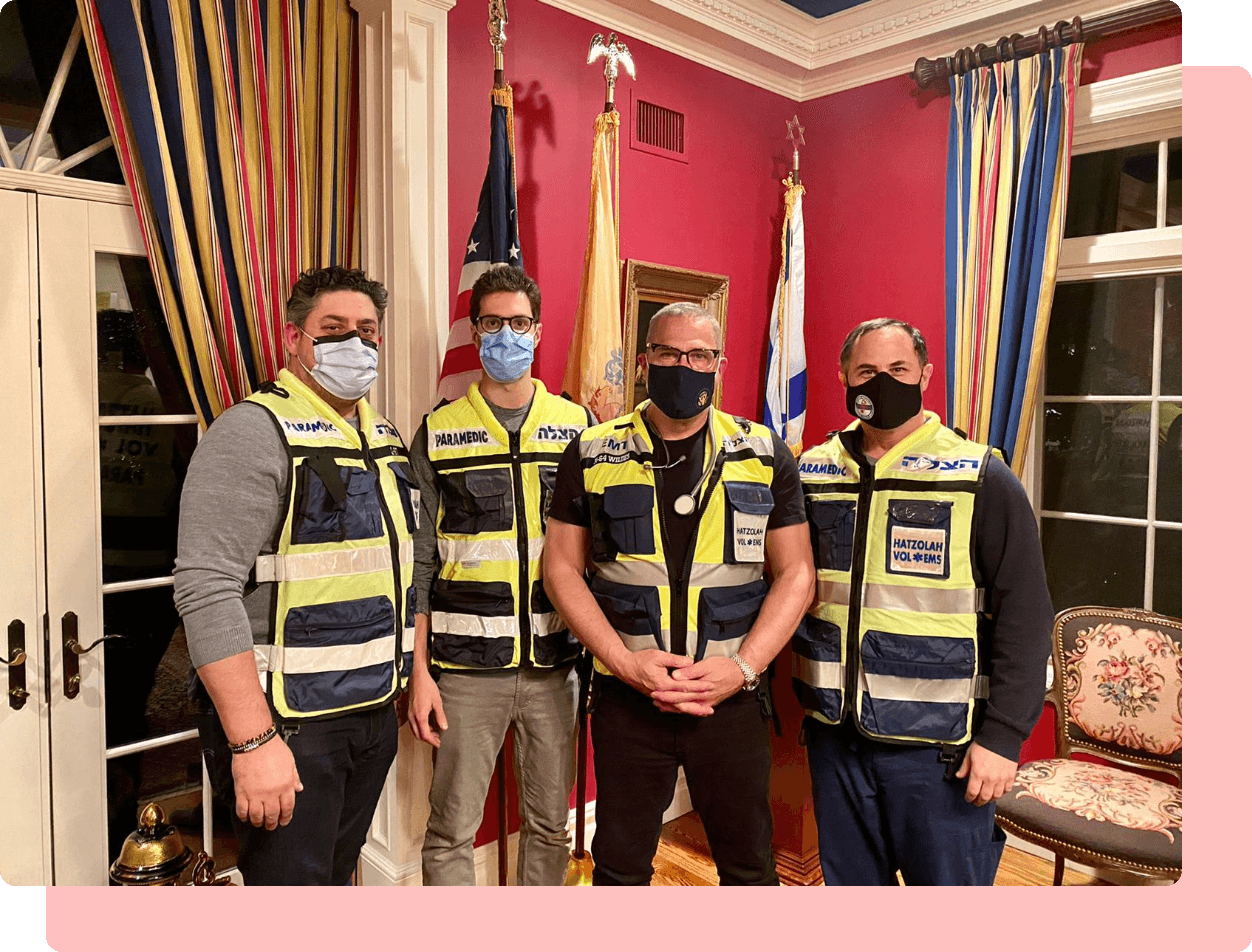 In the secular community, two things about Hatzalah generally come as a surprise: that its services are provided at no cost to the patient and that its mission is to serve everyone, regardless of religion, race or anything else.
Since Hatzalah volunteers work for free and community donations cover the cost of medical equipment, the service and care is provided at no cost to the patient.
The dedicated volunteers are regular people, residents of our community with jobs, who all share something special. They are trained and certified Emergency Medical Technicians (known as EMTs), Paramedics, and Physicians who are available 24 hours a day to help a fellow neighbor.
They will routinely put their life on hold day or night to respond to emergency calls, often leaving work in the middle of a busy day, their homes during Shabbat meals and in the middle of the night, to provide help when needed.
Since our launch, Bergen Hatzalah has responded to your calls in Alpine, American Dream Mall, Bergenfield, Cliffside Park, Closter, Demarest, Edgewater, Englewood, Englewood Cliffs, Fair Lawn, Fort Lee, Hackensack, Hasbrouck Heights, Lodi, New Milford, Paramus, Ridgefield, Ridgefield Park, Ridgewood, River Edge, Rockleigh, Teaneck, Tenafly and on Route 4, Route 17, Route 46, the Palisades Interstate Parkway, the Garden State Parkway, the George Washington Bridge, I-80 and I-95.
Hatzalah is supported by its local community and donors. No donation is too small to help us achieve our goal of providing top rapid-response medical care within our community.
Bergen Hatzalah Emergency Medical Services Inc., is a 501c3 tax exempt organization and as such, donations of all sizes are tax-deductible.
If you're interested in learning more, or to join in our lifesaving efforts, please reach out to us at info@bergenhatzalah.org

Why do our responders volunteer their time?
Why do we spend hundreds of hours in medical training?
Why do we leave our families in the middle of the cold winter nights?
Because we're your neighbors.